EDUCATION, TRAINING, EXPERIENCE, CERTIFICATION
Dr. Maris was originally trained as a behavioral scientist. His Ph.D. in social-psychology/sociology from the University of Illinois was an epidemiological investigation funded by the NSF of 2,153 Chicago suicides and controls. His dissertation was published by Dorsey Press (1969).
After teaching for three years at Arizona State and Dartmouth College, Maris went on to Johns Hopkins Medical School to receive five years of postdoctoral training in psychiatry and suicidology. He also had five years of psychiatric education as a post-doctoral Fellow (See "Clinical Training" in his Curriculum Vitae, attached, p. 3 ff.)
In 1968-69, Dr. Maris was a post-doctoral NIMH fellow in psychiatry and suicidology (he is certified by Johns Hopkins in Psychiatry).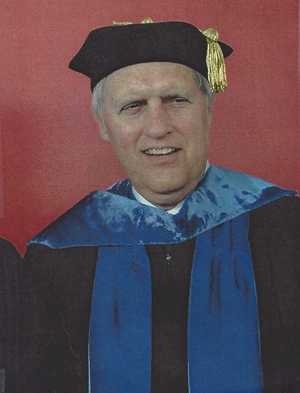 From 1969 to 1973, Maris was appointed Associate Professor of Psychiatry at Hopkins, where he created and directed their M.D.- Ph.D. program in Psychiatry was co-Director of the Hopkins Suicidology training grant and was a Deputy Medical Examiner for five years in Baltimore.
While at Johns Hopkins, Maris did both psychotherapy with in and out-patients, had funded basic suicide research, was a treatment team member for inpatient care, and did treatment and research in the Hopkins psychiatry ER (as well as at Sinai Hospital). Maris also had clinical suicide prevention training at the Los Angeles SPC with Robert Litman, M.D., and was a World Health Organization Fellow in West Berlin, Germany with Klaus Thomas, M.D.
Dr. Maris received $2,022,478 in basic suicide research and training grants from NIMH, NSF, the National Institute of General Medical Sciences, and the Grant Foundation of NYC. Maris is now (since 2009) board-certified in Forensic Suicidology.
From 1973 to 2001, Dr. Maris was a tenured Full Professor, Chair of Sociology, and Adjunct Professor of Family Medicine and Psychiatry at the University of South Carolina (Columbia). Maris has been continuously appointed in medical school in Psychiatry from 1968 to 2015. He taught and supervises residents, forensic fellows, pre-medical students, honors students, and medical students. Maris was a Yale Foundations Fund Fellow in Psychiatry at the medical school in Wien, Austria, where he studied with Erwin Ringel, M.D.
In 1980-1981, Maris was the national President of the American Association of Suicidology. In 1981, he received the Russell Research Award for his Pathways to Suicide, which was later evaluated as the fourth most important book on the suicide of all time (after Durkheim, Shneidman, and Joiner). From 1981 until 1996, Maris served as the Editor-in-Chief of the scientific journal, Suicide and Life-Threatening Behavior .
From 1985 until 2001, Maris founded and directed the University of South Carolina Center for the Study of Suicide (an official clinical and research SC state agency). From 1993 until 2012, Maris served on the scientific advisory committee for the American Foundation of Suicide Prevention. Also, from 1996 until 1999, Maris was the Editor of The Annual Review of Suicidology.
In 1986, Maris was awarded the Killam Fellowship in Psychiatry (equivalent to the U.S. Fulbright Fellowship in Canada), where he studied with Sebastian Littman and Byran Tanney, M.D.s. at the University of Calgary, Alberta. He was made a Fellow in 1990 in the International Association for Suicide Research and continues on its Advisory Editorial Board and as a Consulting Editor of its journal, a Fellow in the American Academy of Forensic Sciences in1994, and a board-certified Forensic Examiner in 2009.
Maris has chaired the theses of or taught several Ph.D. and M.D.-Ph.D. students; including Daryl Matthews, Park Dietz, Jonathan Salk, Paul Nisbet, James Adcock, Adnan Omar, Joan Gianaris, and several others.
Maris is the primary author or editor of six important books: Pathways to Suicide (Hopkins, 1981), Social Problems (Wadsworth, 1988), Assessment and Prediction of Suicide (Guilford, 1992), Comprehensive Textbook of Suicidology (Guilford, 2000), and in 2015, Pillaged: Psychiatric Medication and Suicide Risk (South Carolina Press). In 2019, Suicidology: A Comprehensive Biopsychosocial Perspective (Guilford, 2019). He also was asked by The Lancet and Oxford Press to write reviews of the study and treatment of suicide.
In 2008, Maris was invited to address the U.S. 110th Congress on suicide among veterans (and has defended the VA several times). Maris's current work focuses on education, treatment, publication, and consultation on suicide forensic suicidology.